Business Model Innovation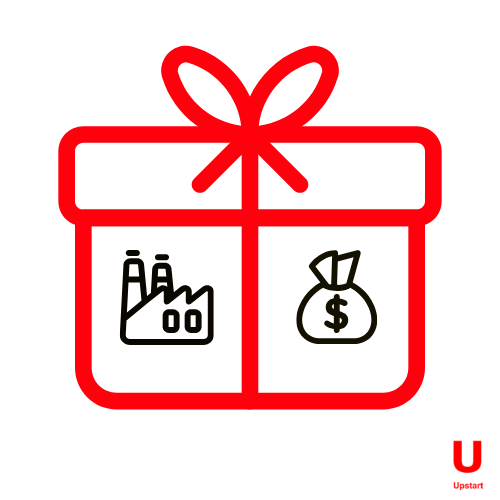 Technology disrupts and rewires industries. Yet you don't need tech to get started - Business Model Innovation is a powerful tool and needs time, space, pens - and the right canvas in front of your team.
So?
It's rare these days to find the word "disruption" without the word "digital" before it. Awareness and interest in the phrase has been rising since the start of this decade according to Google Trends.
Yes, it's a given that digital technology enables disruption. The poster child for this is the music industry - now in its third decade of disruption since the "Napster Moment" of 1999. Music got hit by a perfect storm of tech - file encoding and compression, broadband and peer-to-peer networks, which led to plummeting costs of creation and distribution lower barriers to access for both creators and listeners.
Music went from physical product to invisible service, and today it flows through Spotify, Sonos or your car stereo via the mobile network Incumbents such as major label record companies may be a shadow of themselves, but today more music is now enjoyed in more places by more people than ever before.
Confusion often comes about because technology enables this kind of disruption. .
But you don't need a radical new technology to shake up a market.
It's possible to enter a new business area with little or no new technology and truly disrupt - to offer services at a price point which it wasn't possible to deliver before..
Low-cost flights and pay-as-you-go phone contracts are just two examples which needed almost no new tech to unlock latent demand - but they put air travel and mobiles in the reach of buyers who had previously been unable to access them. They were led by pricing, marketing and supply chain decisions, not tech.
So What?
This kind of business model innovation can be powerful. It's ironic that the process of defining a new business model relies on a low-tech and practically no-tech solution - pen and paper. Not quite the blank canvas of the artist, but the Business Model Canvas, created and pioneered by Alexander Osterwalder and Yves Pigneur.
If you've never come across this, it's a useful tool for imagining new businesses. Filling in the parts of the canvas in a logical order focuses the mind and enables teams to see the relationships between different parts of the business
The "soft" and "hard" benefits which this brings are both measurable - and priceless. Collaboration is an immediate "soft" benefit. Teams gather round the artefact of the canvas and discuss in real time what the new business can look like, contributing and building on the new business idea.
A "hard" benefit of the canvas is a massive saving in terms of time. Working on a business model canvas can take a few hours. By contrast, creating a traditional 20th Century written business plan can take weeks if you're lucky.
Both methods are a way of de-risking a market or business opportunity which as yet doesn't exist. It's just that a canvas can help you get started sooner, potentially saving weeks or even months. It can also serve as a living, breathing document which can be updated with new information as the team uncovers new information about the potential market and the business needed to deliver on it.
It's a gift that keeps on giving - it's a starting point for continuous innovation
The canvas method is so successful that it has inspired a series of parallel approaches, each solving a different business problem. Osterwalder and Pigneur developed the Value Proposition Canvas to develop further the product, service and messaging needed to bring services close to market. The Lean Canvas pioneered by Ash Maurya and the seminal thinking of Lean Startup guru Eric Ries has driven the thinking of countless startups and new business models and is rapidly being co-opted into corporate environments. There are canvases for nonprofits and of course - SaaS tools to enable you to model online.
Business model innovation is now part of the established landscape.
So Now What?
If all this is foreign to you, then we recommend you do any one of these three low-friction things.
1 Free - Download and Print. Strategyzer is the home of the canvas and distributes its resources for free. Download the Business Model or Value Proposition Canvas. Print it out, and spend time looking at it. Try searching for Client Empathy Canvas or Play To win Canvas for some variety. The method has hundreds of acolytes and practitioners - we like Patrick Stähler's Business Model Innovation Blog.
2 Cheap - Buy the Book. One of the clearest written and illustrated business books you will ever find. It's $20 or £15 from Amazon, or you could always support your local bookshop.
3. Priceless - Get Help. With the best will in the world, creating the time and space can be a problem. Having helped countless founders through Business Model, Value Proposition and Client Empathy Canvas sessions, we're launching Upstart Canvas this month to do just that. Take a look at how we can enable your business model innovation and help you through the process.
Want to talk?
To find out how your organisation can better collaborate
Stay in the loop.

Sign up to our newsletter