Disruption is Arriving Now – and It's Driving Itself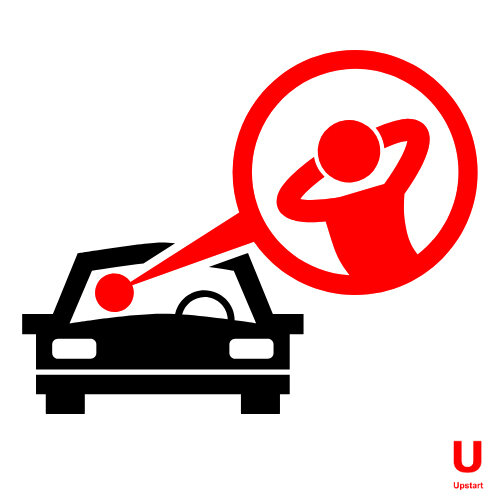 Self-driving vehicles were always the stuff of the next generation. In today's disruptive era, the time between future and present reality is shrinking as trucks, and soon cars start to drive themselves.
So?
For decades the film industry has been priming us for a robotic future, filled with robots rising against humans and self-driving cars. Cue threats to economic livelihoods in transport, construction, manufacturing and automotive industries plus inevitable societal division.
Prevailing logic says that the more repetitive a role is, the more it's in danger of being eradicated. Robots are set to replace 20 million factory jobs alone by 2030. While all this might sound like Hollywood hyperbole, we're further along with the story than you might realise. Nowhere more so than in transport.
A few years after the hype and debate, self-driving trucks are already a reality, and autonomous cars are hurtling towards us.
Daimler Trucks (a dominant player with the Mercedes, Freightliner and Fuso brands) recently announced it had already begun testing self-driving trucks on public roads. This is a significant milestone and the extensive training programme undertaken in conjunction with Torc Robotics shows major advances towards integrating self-driving technology into heavy-duty trucks.
Delivery giant UPS has also made a foothold in the market with a small acquisition of stocks in TuSimple, a self-driving company. UPS is already testing self-driving tractor trailers and have their sights set on operating a fleet of level 4 self-driving vehicles. This means they can be driven without oversight or input from a human (with certain conditions).
So What?
It's easy to dismiss these as small scale tests, yet take a glance at the way control centres and logistics hubs are already being strategically positioned near major highways and parkways, creating a sprawling network of freight corridors designed to service customers, cutting down or even eliminating the "last mile" which is currently handled by humans.
Players in the logistics ecosystem are already planning for this reality.
If you think that self-driving cars are the stuff of the next generation, take a look at global car manufacturer Ford, to get a sense of what the future has in store. While back in April, Ford chief Jim Hackett admitted that the first autonomous fleet of Ford developed vehicles was likely to be "narrow" since then the automaker has gone on to acquire Michigan-based company, Quantum Signal, to accelerate its aspirations to launch a fully self-driving vehicle business.
Quantum Signal recently aided the US military to develop software designed to control robotic vehicles from literally thousands of miles away. They're certainly at the forefront of self-driving innovation having developed ANVEL, a proprietary robotic simulation software. A collaboration with Ford has already fast-tracked those goals with the latest intel suggesting that Ford will be set to deploy their inaugural self-driving car fleet as early as 2021.
Add to this the scale of global car-maker self-driving deals such as the recent $4bn Hyundai / Aptiva joint venture, Volvo's tie up with Uber and Waymo partnering with both Fiat Chrysler and Jaguar Land Rover. the question is if, not when this becomes a reality.
So Now What?
The automotive industry showed denial in the face of previous disruptions - rental and shared access, rather than ownership business models, and then electric vehicles. Key players have learned and are partnering early with the next wave of disruptive tech.
Don't wait for this to happen. If you're in an industry which is about to be disrupted, here are three things you can do to prepare for the inevitable:
Deal with the future. Social partners as well as industry should understand new jobs will be created at a similar rate in which they are being destroyed. Here's what you can do to get ready:
Embrace automation - the UK is currently lagging behind other world economies when it comes to robotics and automation. It's up to industry leaders to look ahead of today's political concerns and understand this is going on while the shouting continues
Upskill now - as "new" tech becomes mass market, leaders must commit to skills and training prioritised in "fourth industrial revolution".
Want to talk?
To find out how your organisation can better collaborate
Stay in the loop.

Sign up to our newsletter