Pharma Gets Digital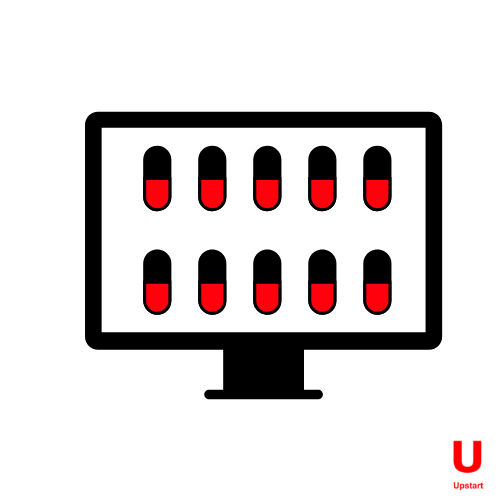 2019 will be remembered as the year that at least one of the big pharma players embraced - and acted on - the inevitable digital disruption taking place in its industry.
So?
Anglo-Swedish pharma giant AstraZeneca says it will embrace a fully digital model. Its CEO Pascal Soriot recently told the Financial Times (link behind paywall) that it needs to integrate fully with health providers such as hospitals and clinics, health payers such as private and public insurers, and a host of digital players with expertise.
Soriot said AZ envisaged "a world of partnerships with small companies, digital companies that have tools that enable us to do these kind of things . . . so you have to partner with hospitals, with payers. [This is] not a world where everybody can stay in their little camp and do their work, it's a world where everybody has to come together to manage those costs."
So What?
Pharma has been talking about moving "beyond the pill" for years. Key players have tried strategies including developing their own products (see GSK's soon to be closed MyAsthma project) acquisitions (Roche's buying Austrian diabetes startup mySugr) and internal innovation (see Johnson & Johnson's JLabs).
So far, it has been used primarily for marketing to users and health professionals, and to reduce costs in sales - think of "paper under glass" for ipad versions of its complex sales materials. AI is increasingly being used to accelerate timescales and reduce costs in drug delivery.
But for the most part, digital has remained on the fringes of pharma.
So why is Upstart re-sharing yet another new story? We think this brings to life the read-write model we have argued in recent years is necessary for pharma - and one which we've seen working in other industries such as transport.
We believe this marks a fundamental shift in thinking - from digital tech as useful novelty, towards digital being native to the business.
All providers - whether pharma, medical devices or hospitals - are moving towards value-based fees, dependent on performance. Having access to data is essential to quantify and prove this value.
It's also significant because this is being communicated from the top down - the CEO made this announcement, not the digital VP or CMO. It may take years to permeate through risk-averse, global pharma, but the process has begun.
So Now What?
Digital disrupts every industry and demands open-ness and movement of data. Health is now in full disruption.
Whether you're in healthcare, media, financial services or a soon-to-be-disrupted vertical such as law or agriculture, this is a clear message you can't ignore, and one which needs immediate action.
Even pharma, with its slow, paranoid silo-ed approach to product development, is now working with former competitors, with its customers, with tech startups and (god forbid) its customers, the patients now empowered with their own data. Health is an ecosystem, not a linear supply chain.
Start Here: So whether you're in digital health or another business, here are actions you can take:
Understand and learn Healthcare has been disrupted for most of this decade by digital technology - most of the changes now taking place have been clearly predicted. Evaluate other industries such as media, travel, transport and telecoms to learn the lessons.
Think the unthinkable. Having an asset - such as real estate, intellectual property or a drug patent - is no defence against digital. Have the courage to imagine a world where data exploitation models are more valuable than assets (hint - you may need help with this).
Plan for action. The reality is that AstraZeneca must have access to data it needs to prove its drugs are worth the price. It's acting out of necessity, and potentially 2-3 years later than it could have. Having an action plan which you can bring forward may mean competitive advantage in your market, so it's never too early to think of a strategy.
Patients will never stop needing drugs. But if you're a company which makes them, it can become an existential threat to your future if digital is not placed at the heart of your business.
Want to talk?
To find out how your organisation can better collaborate
Stay in the loop.

Sign up to our newsletter