Sport and Health: A Tech Game of Two Halves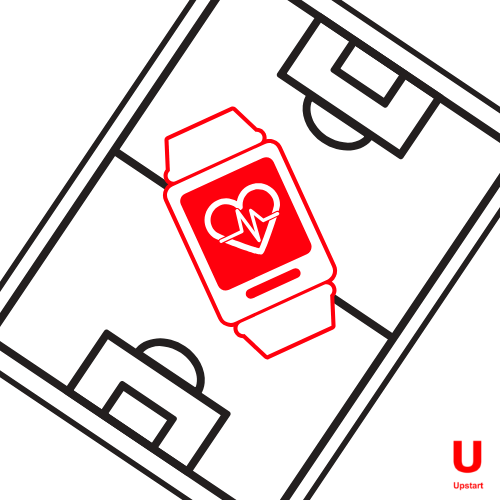 Everyone knows about the benefits of exercise, but health and sports have remained distant sectors. Now active consumers and affordable tech are disrupting the silos in which they have operated.
So?
The grass always looks greener on the other side.
When we speak to health leaders in their regulated business, they're envious of the sports and fitness industry with its ability to move fast, user consumer marketing and shiny gadgets to sell life-improving services. A quick conversation with fitness execs finds them believing that health tech is streets ahead - robotic surgery, personalised medicine and the plethora of health apps serving to prove their point.
Like most jealousy and envy, it's driven by knowledge gaps. Both have a partial view on what each others' sectors are doing, fuelled by headlines which drift across from one "silo" to another. The reality is that both sectors are in more in need of each other than ever, and are about to find out much more about what makes the other tick.
In the US, exercise and mobility are key components of the mix which has enabled Omada and Livongo to achieve digitised, behaviour change which doctors can prescribe instead of medicine.
As UK health leaders move closer to mass acceptance of social prescribing, we're seeing initiatives such voluntary body Park Run which organises free 5k runs teaming up with the Royal College of GPs to prescribe exercise. Leading health insurers are already actively promoting digital ways of staying well - take a look at Axa PPP's Health Tech and You.
So What?
Fitness and health are already moving closer. The same forces are re-shaping both industries.
Embedded sensors in mobiles and wearables are generating trails of longitudinal data. This might be about activity levels of a health-conscious, "weekend warrior" using Strava to track and share their his triathlon, or the subtle changes in an elderly person's walking style. As clothes and buildings start to embed sensors, there is no limit to what we can track and measure.
Mercifully, data science is able to process this information, and make meaning, such as weekly comparisons in cycling speed, or between a diabetic's blood sugar readings. AI is able to deliver personal insights and - crucially - actionable recommendations. This could be to lengthen stride on the flat when running, or to seek medical help.
Empathetic interfaces can also deliver that message in a way which can make it acceptable, whether an audio prompt telling you to speed up in Runkeeper or a health chatbot such as Florence which pops up in place of a doctor or nurse.
The same forces are re-shaping experiences inside and outside of healthcare. The fact that they both create data sets means that it will be easier than ever to bring them together. As health becomes more about staying well then fixing people, it will be more important than ever that "empowered patients" are able to move on a range from sickness to health digitally.
So Now What?
If you're in either sports or health tech, it's impossible to ignore what's going on in the next sector, as the boundaries are about to get even fuzzier. The unregulated sports boom drove lower prices and accessible technology, and enabled data models to develop. Now for example with Fitbit's purchase of Twine, it's possible to deliver medically-validated advice to a wrist-worn device.
Consumer tech in sports has enabled the personalisation of experience, putting a personal trainer in your pocket. That same tech, with the right information, can deliver similar benefits to the health industry, now facing a drastic shortage of human resources.
Start Here: three things you can do today:
Gain understanding. Pick a health or sports industry journal and subscribe. Mobihealth news is the accessible digital health reference, while Digital Sport covers the UK.
Use Services. It's only when you pick up and use digital services aimed at either sports or health use that you can imagine the benefits for your own sector. Play, test and break things.
Get Data Wise. Take a look at what the Open Data Institute is doing to build ecosystems (read the recent announcement from Sport England on the innovation potential once data is opened up).
People will never stop needing health professionals. But sports tech can show the way for delivering personal actionable experiences at scale.
Want to talk?
To find out how your organisation can better collaborate
Stay in the loop.

Sign up to our newsletter