Why Cash Is No Longer King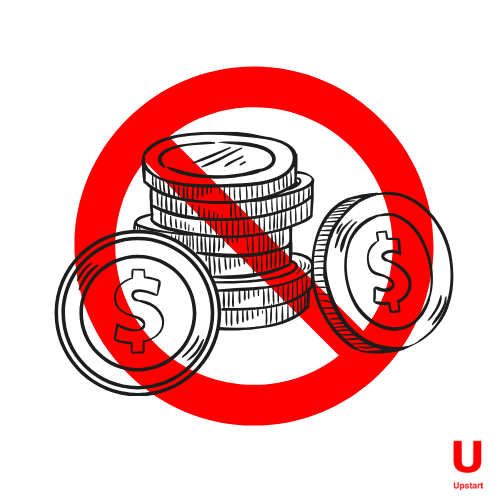 Disruptive tech changes the way humans interact with each other. Right now the way we pay in retail is being rapidly rewired, as low-friction contactless payments are pushing out cash transactions - in the UK and globally.
So?
Anyone living in urban parts of the UK can't fail to notice that cash is beginning its long but inevitable goodbye. "Card or Contactless Only" signs are everywhere as retail meets consumer demand to pay without coins or notes.
A staggering 40% of all card transactions made in 2018 in the UK were contactless. Here challenger bank services such as Monzo and Tide started among the tech-savvy instagram crowd, with fashion-inspired cards designed to stand out from the crowd as you tap in public.
Yet the transformation going on in the UK is nothing compared to China, where the figure is closer to 92%, thanks to their preference for using WeChatPay and AliPay and QR codes.
Compare again with the USA where cash remains king and is the most popular means of payment, particularly for transactions under $10. Some 55% of sales under this threshold are still cash exchanges, fuelled by their culture of tipping.
So What?
Contactless has been fuelled by the convergence of several technologies. Low-cost Near Field Communication (NFC) chips and standard communication protocols between cards and readers have enabled mass use and acceptance. Early pioneers such as Stripe and iZettle pioneered their use for small merchants and larger financial institutions used providers such as Gemalto to implement solutions at scale. Last year more contactless than contact-based cards were issued.
Google Pay and Apple Pay also undeniably disrupted traditional face to face transactions, embedding contactless into mobile phones and watches, making it easier than ever before to tap and pay, especially when it comes to everyday sectors such as retail and public transportation.
There are compelling reasons and drivers for cashless, for consumers, merchants and banks.
Contactless users benefit from:
● convenience - fewer trips to ATMs, as well as quicker payments
● safety - theoretically lower risk of theft
● understanding - services such as Monzo provide instant feedback and context on how spending is going
Merchants also get a boost through:
● customer satisfaction - digital payments are quicker to transact during peak trading hours, leading to shorter waiting times
● data collection - useful consumer research and insights can be collected
● efficiency - less time spent counting and banking physical money
● safety - if cash is in a digital vault, it minimises potential for theft
Financial services providers gain through:
● volume - they benefit from card usage charges
● data - they can build valuable insights for customers and retailers through aggregated information
● cost - warehousing digital data is less costly than moving and counting physical cash
Yet the cashless / cash only split is revealing a digital divide across age and income.. While 1 in 10 mainly younger Brits live a cashless life research suggests that 8 million adults would struggle if the UK were to become entirely cashless. And 80% of people surveyed in a report published by Access to Cash Review said that it was still their preference to pay for services such as taxis, newspapers, window cleaners and gardeners with notes and coins. When it comes to the over 55's, 74% of 3000 customers surveyed admitted to never having used mobile banking apps while that figure was 57% for low-income earners.
So Now What?
The seemingly rapid disruption of payments in the UK has been predicted for over a decade yet it is happening at unprecedented speed and scale. When a perfect storm of affordable, adoptable tech, ease of use and cost savings, disruption spreads at speed. There are signs of the next wave, as cryptocurrency gets ready to hit our high streets with services like Tap n Go (TAP) launching their innovative Crypto Wallet. This brings the convenience of cashless, but it also allows end users to convert Crypto to spend on everyday goods and services.
Such disruption has implications for every industry, not just retailers. Here are three things you can do:
Experiment. If you're in retail, ensure you are ahead of, not behind customer demand. Actively trial new ways of paying to ensure you know first hand what users would embrace. And find out who could be excluded or marginalised by such changes.
See Ahead. There are always multiple, concurrent views on how the future will play out. One of them will become reality. 10 years ago who would dream Apple and Google would be driving payments innovation (and gaining a share of transactions).
Learn by Proxy. Digital knows no boundaries. What happens in retail and banking can apply to health, media or the sector you work in. Use the disruption in payments to understand how your sector can be rewired by new tech and new entrants.
Cash may have been king for thousands of years. Yet digital has dethroned it in a matter of months.
Further reading and info:
Want to talk?
To find out how your organisation can better collaborate
Stay in the loop.

Sign up to our newsletter